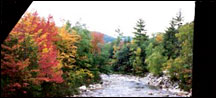 Policy
Pre-registration is very important and necessary, so please help us out in this regard. Pre-registrations are due at least one week before workshops/classes begin. Pre-register by mailing your check to Juli Pruden to arrive by the appropriate deadline or use the links provided to register online through the venues. Please, for the time being, make your checks out to Juli Pruden. All checks are held until we meet the minimum number to hold a class. Please be sure to specify for which class you are registering and include your contact information in case we need to reach you.
If you have any questions, please call or text Juli at 603-481-0375 or email dancingqueen@sixchimneys.com. I am aware the changes to the website are not perfect yet, but I will continue to work on refining it..
The entire establishment and premises are non-smoking due to allergies. However, please be advised there are two very friendly (and they think quite helpful) indoor cats so people who are highly allergic may wish to suggest an alternative rent-free location for holding workshops they wish to attend. : )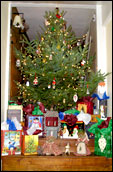 Each guest room is equipped with an alarm clock, an air-conditioner or window fan, an individual heater for the cool weather, high thread count sheets and fluffy towels, at least one chair for reading and relaxing, and plenty of light. Hair dryers, irons and ironing boards, and "forgotten" items may be available on request. We also have wine glasses, and corkscrews for your convenience. BYOB. Because we place a high importance on personal interaction, you will not find televisions or telephones in the guest rooms. Rather,we provide free wifi access, and we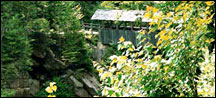 have a selection of games you are welcome to borrow. There are also plenty of books throughout the house.