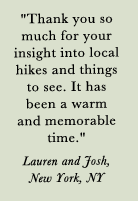 THINGS TO DO:
WITHIN 10 MINUTES | WITHIN 20 MINUTES
WITHIN 30 MINUTES | WITHIN 45 MINUTES
~~~~~~~~~~~~~~~~~~~~~~
To Do In The Area
~~~~~~~~~~~~~~~~~~~~~~
We are so fortunate, here in the Newfound Lake area, to have an incredible wealth of resources and activities within minutes of Six Chimneys and A Dream. No matter what your tastes and preferences are, we are perfectly situated for guests to take advantage of all the Lakes Region and White Mountains have to offer.
Area offerings include everything from hiking to antiquing, kayaking or canoeing, outlet shopping, horseback riding, golfing, concert and theater going, exploring natural wonders, bird watching, biking, swimming, downhill and cross-country skiing, snowmobiling, watching NASCAR races, boating tours ... and, of course, fabulous dining opportunities. 
Please use our links below to plan your visit, or ask us to help you arrange your itinerary.  It's out pleasure to ensure that you get the most out of your visit to Six Chimneys & A Dream and the Newfound Lake area. 
______________________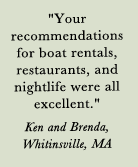 Within 10 minutes:
Paradise Point Audubon SanctuaryWWW.NHAUDUBON.ORG/locations/centers/newfound
Walking trails, nature center, kayak and canoe rentals, and nearby the marsh, Bear Mountain, and Ash Cottage store.
Tenney Mountain
www.tenneymtn.com/skiing/index.php
Tenney Mountain offers downhill skiing and a tubing and terrain park in winter and zip-line tours along with other special programs in the summer.
The Spa at the Common Man Inn  
www.thecmaninn.com/html/Spa.html
Need a truly relaxing, pampering time away?  Check out their services.
Rhino Bike Works  
www.rhinobikeworksnh.com
For bike rentals and supplies.
Polar Caves Park  
www.polarcaves.com
Glacial caves to explore and a maple sugar shack for sweets.
West Shore Marine  
www.westshoremarine.com
Motor Boat rentals on Newfound Lake.
The Mill Ice Cream Café & Fudge Factory  
www.themillfudgefactory.com
Homemade creamy ice cream and fudge—mmm, delicious.
Wellington State Park
www.nhstateparks.org/explore/state-parks/wellington-state-park.aspx
Relax on the shores of Newfound Lake or explore walking trails.
Sculptured Rocks Geologic Site  
www.nhstateparks.org/explore/state-parks/sculptured-rocks-natural-area.aspx
Natural rock formations through which the Cockermouth River weaves.
Plymouth State University's Silver Center for the Arts  
www.plymouth.edu/silver/index.html
Cultural offerings through the university.
Country Heart Quilters

Convenient, well-stocked quilt shop owned by a former Keepsake employee.
Pemi-Baker River Adventures  
www.pbriveradventures.com
Rent kayaks, canoes or tubes for a trip down the Baker and Pemigewasset rivers.
Dining:
The Japanese Steakhouse and Tavern  
www.bridgewater-inn.com/dining.nxg
Pasquaney Restaurant and Wild Hare Tavern  
603-744-9111
Cu Na Mara, now Kathleen's Cottage  
www.kathleenscottagenh.com
Cheerful Garden (Chinese)
603-744-5180
George's Seafood and BBQue
The Lucky Dog Tavern & Grill  
www.luckydogtavernandgrill.com
Thai Smile
______________________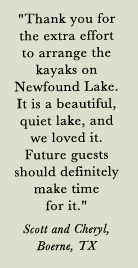 Within 20 minutes:
Squam Lakes Natural Science Center  
www.nhnature.org
Boat tours, interactive animal presentations, and walking trails will entertain the family.  Good for a rainy day, too.
Experience Squam  
www.experiencesquam.com
Private boat excursions on Squam Lake, aka  "Golden Pond."
Rocky Ridge Ranch  
www.watervillevalleyregion.com/RockyRidge/
Trail rides, pony rides, wagon rides, sleigh rides, and ice skating.  
Owl's Nest Golf Club  
www.owlsnestgolf.com
Highland Links Golf Club  
www.golfcoursesguide.com/new-hampshire/holderness/highland-links-golf-course.htm
Dining:
Homestead Restaurant  
www.homesteadnh.com
Italian Farmhouse  
/www.thecman.com/restaurants/italian-farmhouse
_____________________________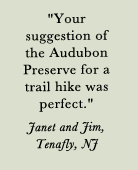 Within 30 minutes:
Franconia Notch State Park  
www.franconianotchstatepark.com
Don't miss the beauty of this park and its attractions.
Keepsake Quilting  
www.keepsakequilting.com
The mecca for all quilters.
Tanger Outlets in Tilton  
www.tangeroutlet.com/tilton
Visit your favorite shops for bargains.
Waukewan Golf Club  
www.waukewan.com
Ragged Mountain Resort  
www.raggedmountainresort.com
Golfing in summer and skiing in winter.
Papermill Theatre  
www.papermilltheatre.org
Musical theatre for everyone and special shows for children.
Hobo Railroad  
www.hoborr.com
Take the family for a ride on the train in the White Mtns.
Clark's Trading Post  
www.clarkstradingpost.com
Bear show, circus, train ride, and museums.
Meadowbrook Musical Arts Center  
www.meadowbrook.net
All kinds of big name concerts.
Whale's Tale Water Park  
www.whalestalewaterpark.net
Wave pool, waterslides, and tube slides.
Pemi Valley Excursions  
www.I93.com/PVSR
Horseback rides, wagon rides, and moose tours.
Funspot  
www.funspotnh.com
Arcade and games.
M/S Mount Washington Cruises   
www.cruiseNH.com
Day and evening cruises, including dinner and dance cruises.
The Flume Gorge  
http://nhparks.state.nh.us/state-parks/alphabetical-order/franconia-notch-state-park/flume-gorge-and-visitor-center/
A highlight of Franconia Notch State Park, not to be missed. 
Dining:
Café Lafayette Dinner Train  
www.nhdinnertrain.com
A relaxing train ride along the Pemigewasset River and a sumptuous dinner feast.

Corner House Inn  
www.cornerhouseinn.com
_____________________________
Within 45 minutes:
Cobble Mountain Stables  
www.cobblemountainstables.com
Horseback trail rides at Gunstock.
Gunstock Mountain Resort  
www.gunstock.com
Downhill skiing, cross country skiing, snowshoeing, and tubing.
Lost River Gorge and Boulder Caves
www.findlostriver.com
Fun, fun, fun.  Explore the caves and scramble around the boulders with the family.
NH International Speedway  
www.nhis.com
For all the race fans out there.
Loon Mountain  
www.loonmtn.com
Horseback riding, mountain biking, gondola rides, and, of course, skiing.
Highland Mountain Bike Park
www.highlandmountain.com
Mountain bike park, including rentals.
Canterbury Shaker Village  
www.shakers.org
Tours, demonstrations, and learning opportunities.
Ruggles Mine  
www.rugglesmine.com
See amazing sights from caves, canyons, and overlooks.
Castle in the Clouds  
www.castleintheclouds.org
See the castle, hike, and attend informative lectures or classes.
The Loon Center  
www.loon.org
Walk the trails along Lake Winnipesaukee and learn about loons and their habitat in the center.
Cardigan Mountain State Park
www.nhstateparks.org/state-parks/alphabetical-order/Cardigan-state-park.html
Hiking and great views to be had.